Posted on Tuesday, April 7th, 2020 in by Matt Garmony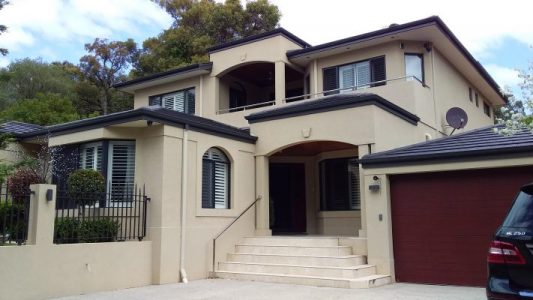 Since mid-March of 2020, the Coronavirus (COVID-19) has had a major impact on the world economy and is now showing signs of affecting the Perth residential property market. The Australian reported on the 2 April 2020 that "A collapse in residential property sales numbers is inevitable but the extent of price falls may be dependent on government intervention, according to UBS analysts." The UBS analysts also stated "We also revise our forecast for home prices to start falling, given the hit to demand from the looming sharp recession and spike in unemployment. The extent and duration of price falls is very uncertain, but lenders offering deferred mortgage repayments (for six months) is critical in helping to minimise 'forced selling'."
Corelogic reported on 3 April 2020 "Amid an extraordinary economic slowdown, the Australian economy is heading for its first recession in almost 30 years. Indicators suggest this fall in demand is starting to weigh on the property market."
Up until March 2020 the Perth residential property market remained relatively immune from the economic fallout of the COVID-19 pandemic, the record fall in the ASX and the sharp rise in unemployment. However, as we move into April, the property lag is starting to catch up with us with a sudden, sharp slowdown in housing market activity reported by the Real Estate Institute of Western Australia (REIWA). In REIWA's 6 April 2020 "Perth market snapshot" it reported "Sales activity decreased 30.5% in Perth this week, with REIWA members reporting 287 transactions." REIWA statistics were broken down into a 21.6% fall in the number of house sales, 48.6% fall in the number of unit sales and 30.5% fall in vacant land sales over the week. REIWA reported property listings were down 1.8% this week to 12,356 properties for sale and the number of properties listed for rent was down 1.5% this week to 4,596. REIWA stated, "Leasing activity decreased 17.5% in Perth this week, with 827 properties leased."
The Australian Government has implemented 3 major fiscal stimulus packages to support the Australian economy, businesses and consumers. In the past month, there has been a sharp decline in the global economy and share market, and recent property data reports are showing a decline in buyer and seller activity. As the government continues to shut down parts of the economy, halting some business activities and with retail store and entertainment venue closures, unemployment is expected to rise sharply, which will further dent consumer sentiment.
Our licensed valuers are anticipating a decline in values across all sectors of the property market. The extent of the decline as a result of COVID-19 affecting the Perth property market will depend on the timeframe until the virus risk declines and businesses and consumers can return to their normal routines. Our licensed property valuers are closely monitoring the market conditions when undertaking valuations of properties in Perth for our clients.
On 7 April 2020, the Reserve Bank of Australia (RBA) decided to keep the cash rate at the record low of 0.25%.  Philip Lowe, Reserve Bank Governor, stated that "The coronavirus is first and foremost a public health issue, but it is also having a very significant effects on economies and the financial system around the world. Larger increases in unemployment are also expected. Once the virus is contained, a recovery to the global economy is expected, with recovery supported by large fiscal packages and the significant easing in monetary policy that has taken place." 
Is there a positive in COVID-19 affecting the Perth residential property market?
If you have been planning to transfer properties from one entity to another, the coming months may be the best time to so, due to the likely fall in market values, thus reducing the amount of stamp duty payable. Our licensed valuers are keeping abreast of the changes in the market conditions and can provide you accurate valuations of your property assets for stamp duty and transfer purposes.
However, if you are thinking of refinancing, it may be prudent to obtain a valuation from one of our licensed valuers prior to discussing matters with your bank, to establish a bench mark for your loan to value ratios and to avoid disappointment if your current property value is lower than anticipated.
If you have any queries regarding property valuations or your wish to discuss your matter with one of our licensed valuers, please do not hesitate to contact us.