Posted on Friday, March 4th, 2016 in by Matt Garmony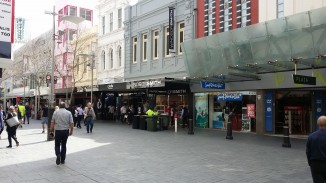 The Perth property market is currently experiencing declining rental market conditions across most market sectors. Therefore it is important for landlords to be astute and proactive when their tenant's leases are coming up for market rent reviews and or lease renewal and option periods in their investment properties. Given the current conditions it is likely that most rental rates will experience a rental reduction (provided they were historically at market levels) and therefore landlords need to 'meet the market' in order to keep tenants in their investment properties. This rental reduction or incentive for the tenant to renew or extend their term is important so that tenants do not find an excuse to look elsewhere.
If landlords do not meet the market, they face potential extensive vacancy period and reletting costs which include loss in rental and outgoings, which can range anywhere between three months to two years, depending on the location and property type. If the property becomes vacant, all outgoings will be paid by the landlord, the landlord will have to pay the cost of leasing agent's fees, marketing and advertising costs and it is likely that building refurbishments or upgrades will be required to attract new tenants. In addition to the above, the market is currently proving tenants with rental incentives to take on new lease agreements which could be in the way of rent free period and or contributions to tenant fitouts.
Meeting the market in rental renewals does not necessarily reduce the market value of the property. As Licensed Valuers, will assess the market value of a property based on a return on the "current market rent" rather than the "passing rent". In assessing the market value on a vacant property (or property with vacancies) the Valuer will also take into consideration a loss in rent, loss and outgoings over an "estimated vacancy period", leasing fees, fitout and refurbishment costs and incentives. Therefore from a Valuers (and a prudent investors) point of view, it would be sensible for the landlord to review the rent down to market levels and avoid further reduction in market value of their investment property from the deduction in the letting up allowance that would be taken into consideration.
The Licensed Valuers at Garmony Property Consultants not only provide our clients with advice on market rental levels and the market value of properties but also assist our clients and provide recommendations on the best tactic to maintain the highest value for their property in the current market conditions.
If you would like further information, please do not hesitate to contact us.