Posted on Thursday, September 16th, 2021 in by Matt Garmony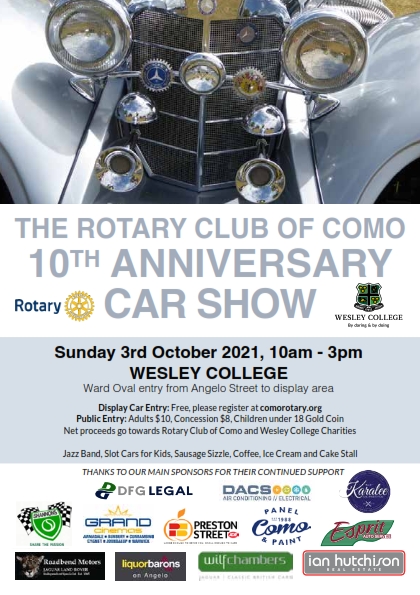 Garmony Property Consultant's property valuation team is once again a proud supporter of the Como Rotary Club Car Show, being held Sunday 3rd October 2021 from 10am to 3pm at Wesley College South Perth.
Come along to view an fantastic range of well loved classic cars and modern beauties. Net proceeds go to Como Rotary and Wesley College charities.