Posted on Thursday, March 28th, 2019 in by Matt Garmony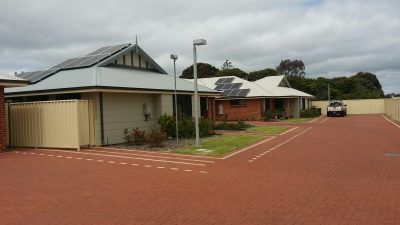 A valuation of a Transferable Leasehold Interest of an Independent Living Unit (ILU) at a retirement village is different to valuing a standard home or strata titled unit. The Licensed Valuers at Garmony Property Consultants have been undertaking Transferable Leasehold Interest Valuations since the late 1980's in the greater Perth Metropolitan Area, South West and Great Southern areas of Western Australia.
The main difference with a valuation of an Independent Living Unit with a 'Lease for Life' compared to a strata title unit, is that with a ILU, you do not actually own the land and buildings. You only have a right to lease or occupy them for the term of the lease (often 40 years). There are also deferred management fees, maintenance fees and other charges that the lessee (tenant) incurs over the life of the lease. Making comparison's to ILU's in other retirement villages requires adjustments for differing lease terms and also the size of the complex, the age and presentation of the units and the facilities the village provides to its residents.
The Licensed Valuers at Garmony Property Consultants, have a wealth of experience, in assessing the Transferable Leasehold Values and act for numerous Retirement Village operators in assessing the values of the Independent Living Units from an independent valuers perspective to assist with the termination process when their residents vacate their lease. Please contact us for further information by phone or email.