Posted on Friday, August 30th, 2019 in by Matt Garmony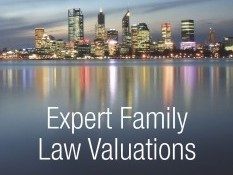 Garmony Property Consultants' Licensed Valuers are specialists in providing valuations for matrimonial disputes, family law and the Family Court of Western Australia. Our licensed valuers have a wealth of experience in valuations for Residential, Commercial & Industrial property types. We can tailor our valuation reports for each client. We generally provide shorter reports for amicable meditations, whereby the parties are in agreement and just need an independent assessment of the market value. Our licensed property valuers can also provide a more detailed expert valuation report, suitable for the Family Court, if it is known the matter will be heard before the Family Court.
Our valuations for family court can be for a single residential home or unit, commercial property or a large residential and commercial property portfolio. Our valuers travel all over the state of Western Australia and our affiliation with Oceanic Property Valuations means we can arrange for valuations on the east coast of Australia.
The Licensed, Certified Practising Valuers at Garmony Property Consultants, have a combined experience in the real estate and property industry of over 100 years and our firm has been established since 1984.
Valuations for Family Court
Our Valuers have extensive experience in a broad range of property related valuation matters across a wide range of commercial, industrial, residential and specialist property types. Our licensed valuers provide expert advice for real estate valuations and property consultancy situations in Perth and Regional locations in Western Australia. We prepare numerous expert property valuation reports for a broad range of Legal and court purposes. Our licensed valuers understand the Family Court, Magistrate and Supreme Courts strict expert witness guidelines and reporting requirements.
Please contact Matt Garmony to discuss how we can assist you or your clients with your valuation requirements for matrimonial, family law and Family Court purposes. Alternatively use our On-Line Quote to obtain a free no-obligation quote for us to value your property or contact us. For more information on our valuations for family court, please click on this link.