Posted on Monday, July 22nd, 2019 in by Matt Garmony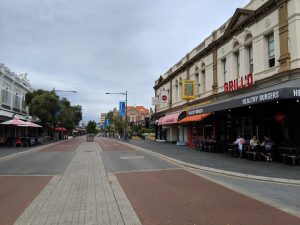 The Licensed Valuers at Garmony Property Consultants prepare detailed Market Rental Valuation Reports for Market Rent Reviews. So what do our reports include?
Our valuation reports need to meet the strict guidelines and standards of the Australian Property Institute (API). It also needs to comply with the Code of Conduct for Expert Witnesses and in Australian Courts or Tribunals.  The reader of the valuation report needs to obtain a clear understanding of the property, its location and its legal description. In some circumstances, the reader may be a judge, magistrate or mediator who has never visited the Property or Premises. So the valuer needs to provide a detailed description of the property or premises in their report so all readers understand the relevant details of the property being valued. If there is a lease in place, the lease should be summarised. The Lease, more often than not, provides the basis for the market rent review provisions.
Market Rental Valuation Reports need to provide reasoning as to the Licensed Valuers opinion of the market rent by reference or comparison to a schedule of market rental evidence. The evidence should be of Premises with a similar use to the subject premises to form the best comparison. The Licensed Valuers conclusions, should provide the reader of the report a clear understanding of how and why the valuer has arrived at the market rental value.
Some important information that should be included in a Market Rental Valuation Report;
Basis of valuation – Market Rent definition
Date of valuation
Legal description of the Premises
Location description
Description of Property/Premises including size and use
Market commentary and a schedule of comparable rental evidence
Valuation & conclusion comments
Certificate of Valuation signed by the Licensed Valuer
Instruction Letter & Lease documents
If you have a market rent review approaching, or you are in dispute over the market rent with the other party to a lease, please contact the Licensed Valuers at Garmony Property Consultants to discuss your market rent review matter. Click to contact us