Posted on Thursday, May 12th, 2022 in by Matt Garmony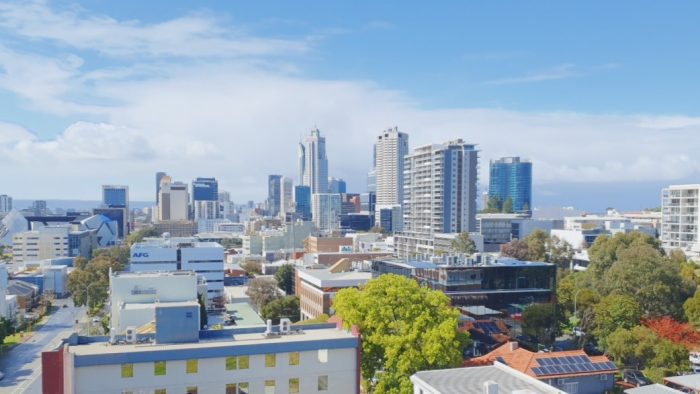 The Perth residential property market has experienced a steady start to 2022. From April 2021 there has been an annual increase of 6.7% with the median house value being $522,128.
Residential Real Estate agents are continuing to report a lack of listings and supply with continued strong demand, which is creating a competitive Perth residential property market, and causing an increase in Perth residential property market values.
In addition to this, the building industry is flat-out with new home constructions, which is the flow on affect from the government's COVID-19 building stimulus. Building costs have skyrocketed and building timeframes have almost doubled. These rising building costs have contributed to Perth Consumer Price Index (CPI) increase of 7.6% for the March quarter.
At its meeting on the 3rd of May 2022, the Reserve Bank of Australia (RBA) decided to increase the cash rate from 10 basis points (0.1%) by 25 basis points, to the current 35 basis points (0.35%). In addition to this increase, the interest rate on Exchange Settlement balances was also increased from 0% by 25 basis points to 0.25%.  However, Governor Philip Lowe stated that "This rise in inflation largely reflects global factors. But domestic capacity constraints are increasingly playing a role and inflation pressures have broadened, with firms more prepared to pass through cost increases to consumer prices".
We are of the opinion this interest rate rise will have minimal impact on Perth residential property market prices, due to low unemployment, high job vacancies and strong demand for an increase in WA's labour force from instate and overseas participants, which will further increase the demand for residential accommodation.
CoreLogic data states a significant 2.4% increase in construction costs alone for the March quarter which has had repercussions for the Perth rental market with the Real Estate Institute of Western Australia (REIWA) Market Snapshot for the week ending 1st of May 2022 indicating "Last week's rental listings figure…12 percent lower than the same time last year." The collapse of many building firms is also further evidence of the increased pressures felt in the construction industry, with many buyers being left with half-built homes as a result of the strain the rising costs are placing on building firms.
The same lack of supply and strong demand for rental properties is placing upward pressure on residential rental values, and causing record low vacancy rates.
Given the above, the valuers at Garmony Property Consultants are of the opinion the positive market conditions in the Perth residential property market will continue in the short to medium term. Please contact us for more information on how our licensed valuers can assist you with your property valuation requirements.